Es una actriz francesa que se consagró con una película en donde demostró, al menos en ese rol, ser un 100% actitud.En "El Significado del Amor o sea The Names of Love aka Le nom des gens" (2010, Michel Leclerc) la ganadora del César 2011 (El Óscar francés) a la mejor actriz
Sara Forestier
se luce como ninguna.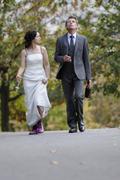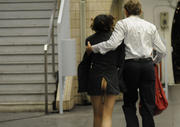 Chica descendiente de argelinos, con traumático pasado, encuentra a hombre descendiente de judíos griegos, que carga con no menores traumas. Una comedia romántica con el trasfondo de la historia política francesa, la gripe aviar, y el eterno conflicto entre la izquierda y la derecha.
Baya es una joven espontánea, alocada, liberal. Arthur un cuarentón serio, tímido, discreto y sin demasiada capacidad de improvisación.
Ella aplica a su vida el clásico lema 'Haz el amor y no la guerra'. Duerme con sus enemigos políticos con el fin de convertirlos a su causa. Pero conoce a Arthur y se imagina que con ese nombre tan común, está predestinado a ser un auténtico conservador y por tanto, difícil de convertir. Sin embargo los nombres son traicioneros y las cosas no son siempre lo que aparentan.
Una cruza de Natalia Oreiro con Araceli Gonzalez, pero que a) sí sabe actuar, b) con tremendos ojos azules, y c) silicon-free.
También hizo otra película llamada Hell (Infierno, 2006) de la cual te dejo el poster.
Trailer HD de El Significado del Amor.
Sara Forestier
was born on October 4, 1986 in Metropolitan France. Her parents are said to be Caucasian and lived with their three children in Paris. Sara grown up happily with the siblings and loved playing roles as a part of their games. When she was thirteen years old, in 1999, she accompanied a friend to an audition and made her very first step in the artistic world. She participated in the casting and took the role! That was hers acting career's beginning. In 2001, in the age of sixteen she decided to leave school classes, as her artistic temperament in writing, painting did not let her correspond to school's obligations.
Officially Sara's Forestier filming career begins with a tiny role in Les Fantômes de Louba in 2001 and then in La Guerre à Paris in 2002. One year later, Abdel Kechiche, convinced by her pure talent, gave to Sara Forestier the leading female role of the film
Games of Love and Chance
. The film was a great success and Sara's interpretation surprised both critics and audience. Her role, Lydia, made her popular to the crowd and her performance was cheered. As it was expected Sara Forestier was awarded as the Best Actress for Games of Love and Chance at Mons International Festival of Love Films in 2004. A few months later, she was given the Most Promising Actress award for the Games of Love and Chance at César Awardsand then the Best Female Newcomer award at Étoiles d'or for the same movie. It was obvious that Sara Forestier had been already a movie star! Games of Love and Chance'ssuccess create the basis for an international career. Since then, Sara Forestier is shooting ample films, such as Hell (at the side of Nicolas Duvauchelle), Quelques jours en septembre, Les herbes folles, Humains, Le Nom des gens, Serge Gainsbourg, vie héroïque, etc. Her role acting has brought an alternative sense and freshness in the French cinematographic field. The peak of her successful career since today is Sara's being awarded as Best actress for
Le Nom des gens
at César Awards in 2011.
The Names of Love is a French hit movie that made a splash in the States. It takes on some massive issues and handles them with a quirky humor, pitching hippie sexuality, magical realism, and even a top French politician, into a piece that's somehow simultaneously a farce and a refreshing shake-up of some of the biggest issues French, or any other society has to face.
Key to the success of this very bold gamble is the outstanding performance of Sara Forestier, playing the role of Bahia, a girl who sleeps with right wing politicians so that she can convert them to the left.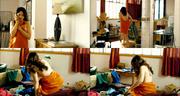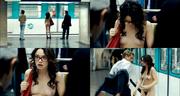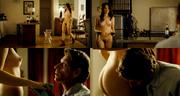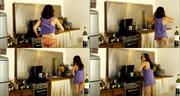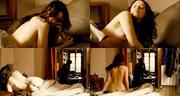 More Screencaps from Le Nom des gens (2010)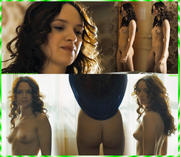 Selected filmography
Games of Love and Chance (2003)
Un fil à la patte (2005, Michael Deville)
Le Courage d'aimer (2005, Claude Lelouch)
How Much Do You Love Me? aka Combien tu m'aimes? (2005, Bertrand Blier)
Hell (2006)
A Few Days in September ala Quelques jours en septembre (2006, Santiago Amigorena)
Perfume: The Story of a Murderer (2006, Tom Tykwer)
Gainsbourg: A Heroic Life aka Serge Gainsbourg, vie héroïque (2010)
The Names of Love aka Le Nom des gens (2010)
ENLACES/FUENTES:
http://articulos-interesantes.blogspot.com.ar/2012/02/le-nom-de-gens.html
http://noticias.lainformacion.com/arte-cultura-y-espectaculos/cine/llega-a-los-cines-espanoles-los-nombres-del-amor-con-el-aval-de-800-000-espectadores-en-francia_JIRsJNOnByqsjm4WPBqnr4/
http://www.todaslascriticas.com.ar/pelicula/el-significado-del-amor
http://trustmovies.blogspot.com.ar/2011/06/how-to-turn-that-right-wing-left-michel.html
http://www.vintage-erotica-forum.com/showthread.php?t=191823
La comedia no sólo sirve para reír
Películas de Sara Forestier en http://bt.eutorrents.me